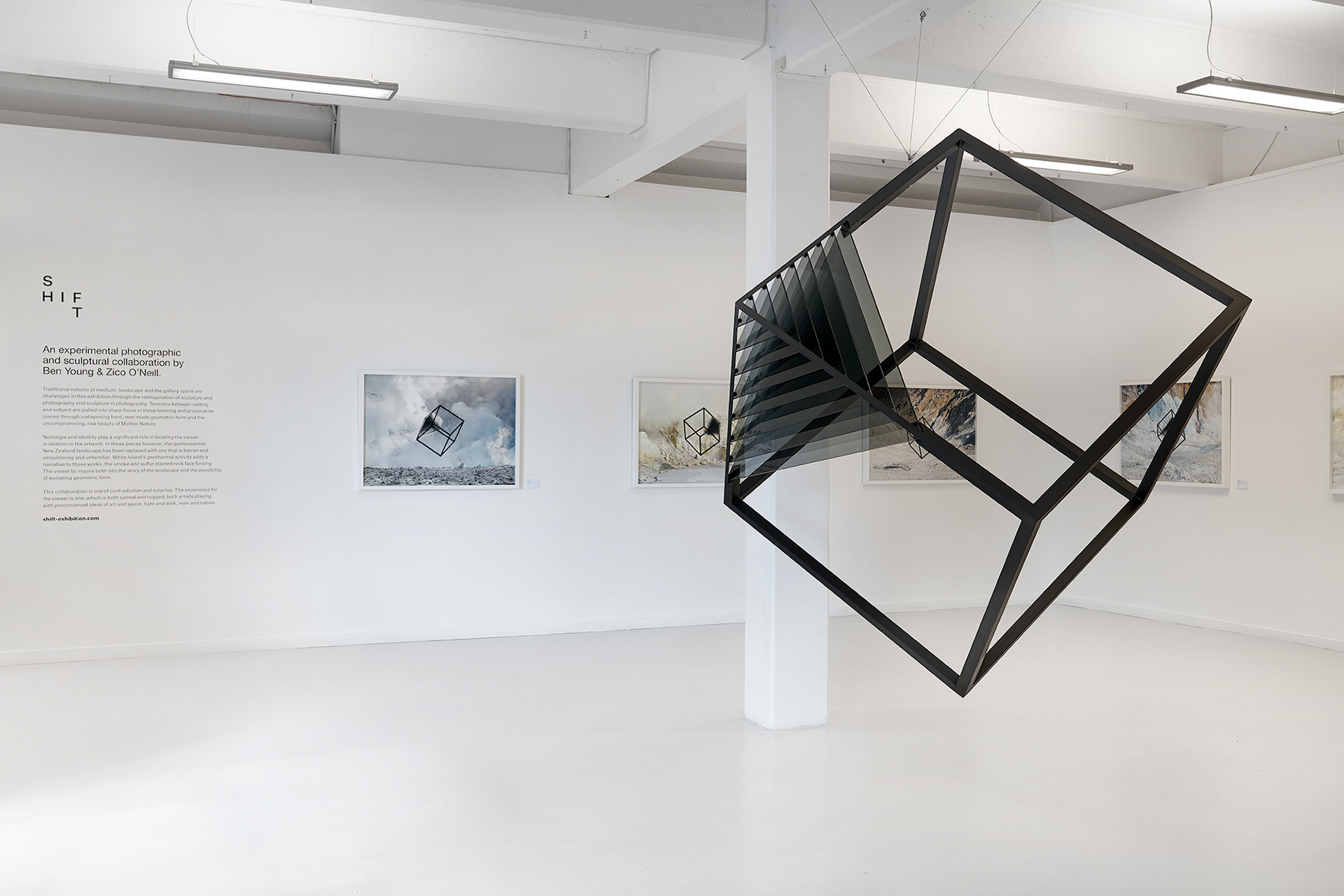 The Final Work
120 x 85 cm Giclée print on Epson Hot Press Natural 340GSM
Prints available for purchase HERE (shipping worldwide).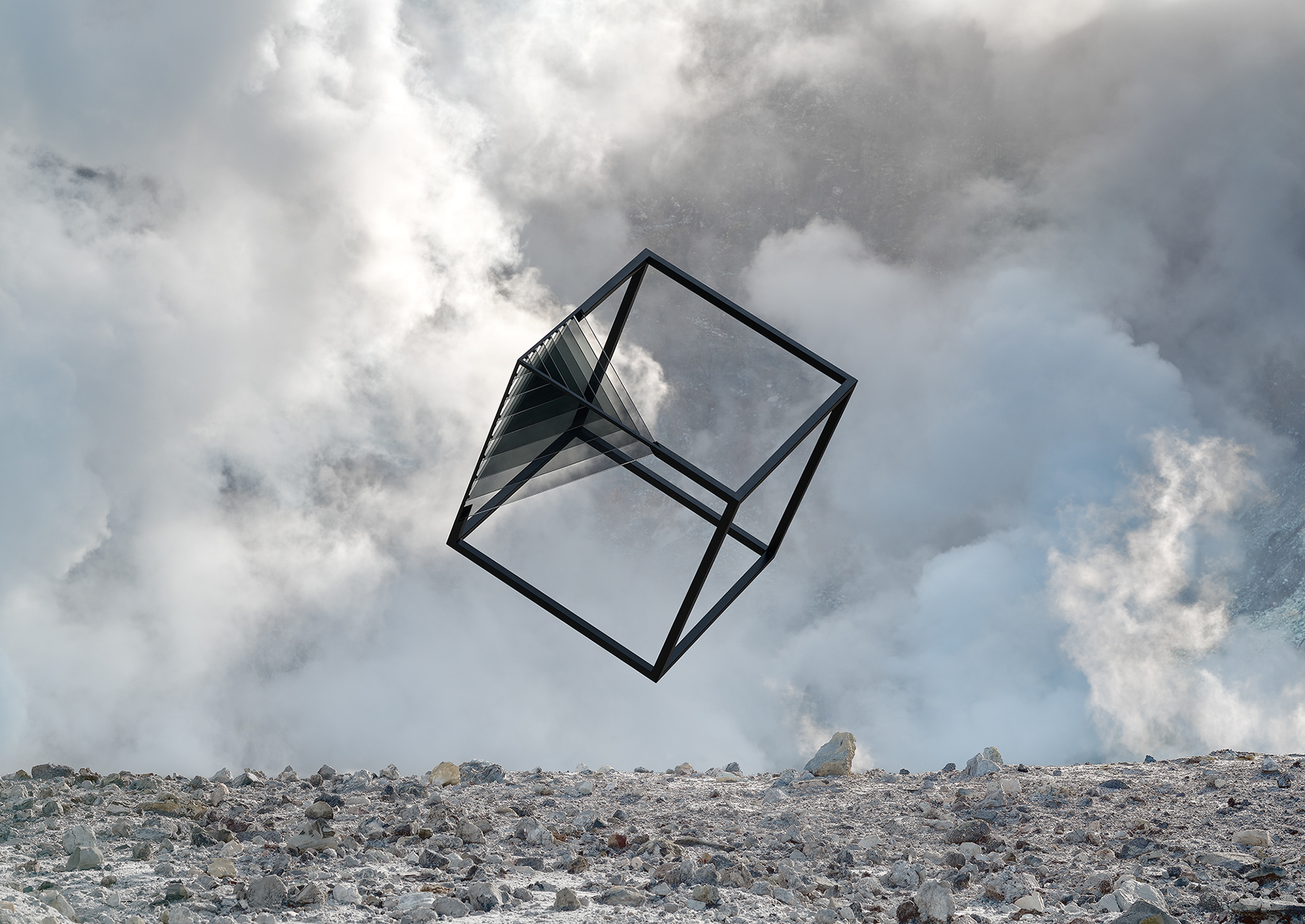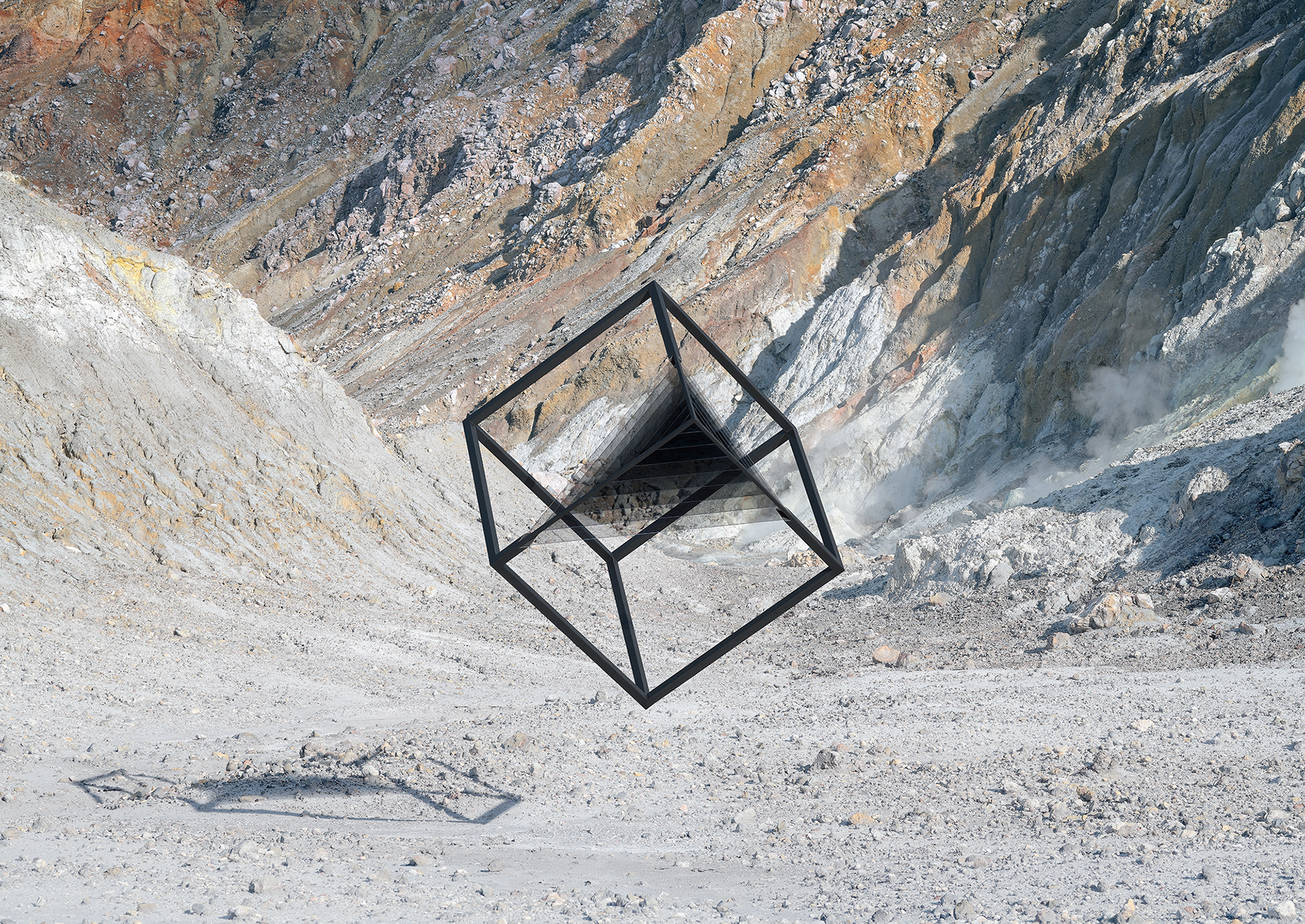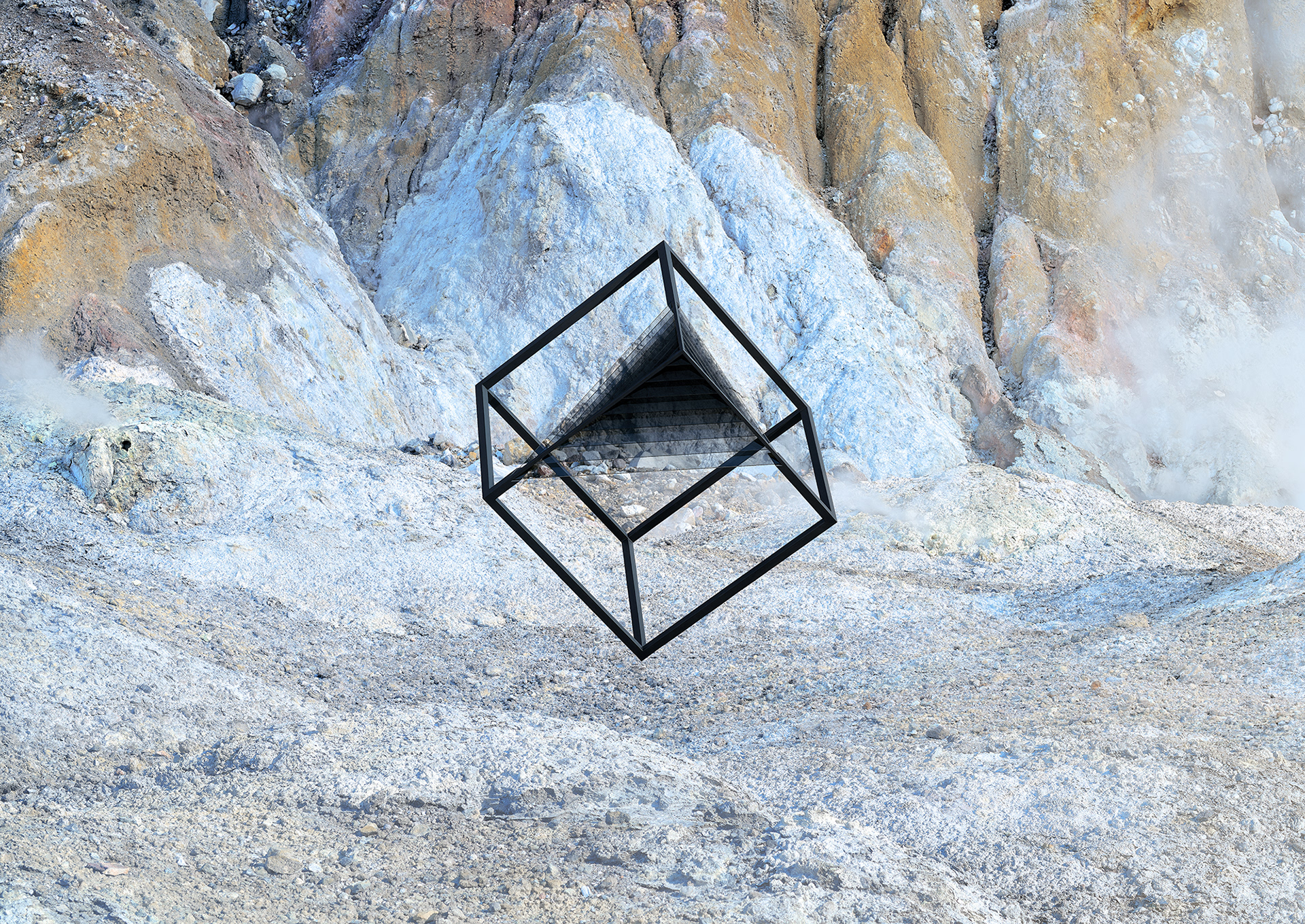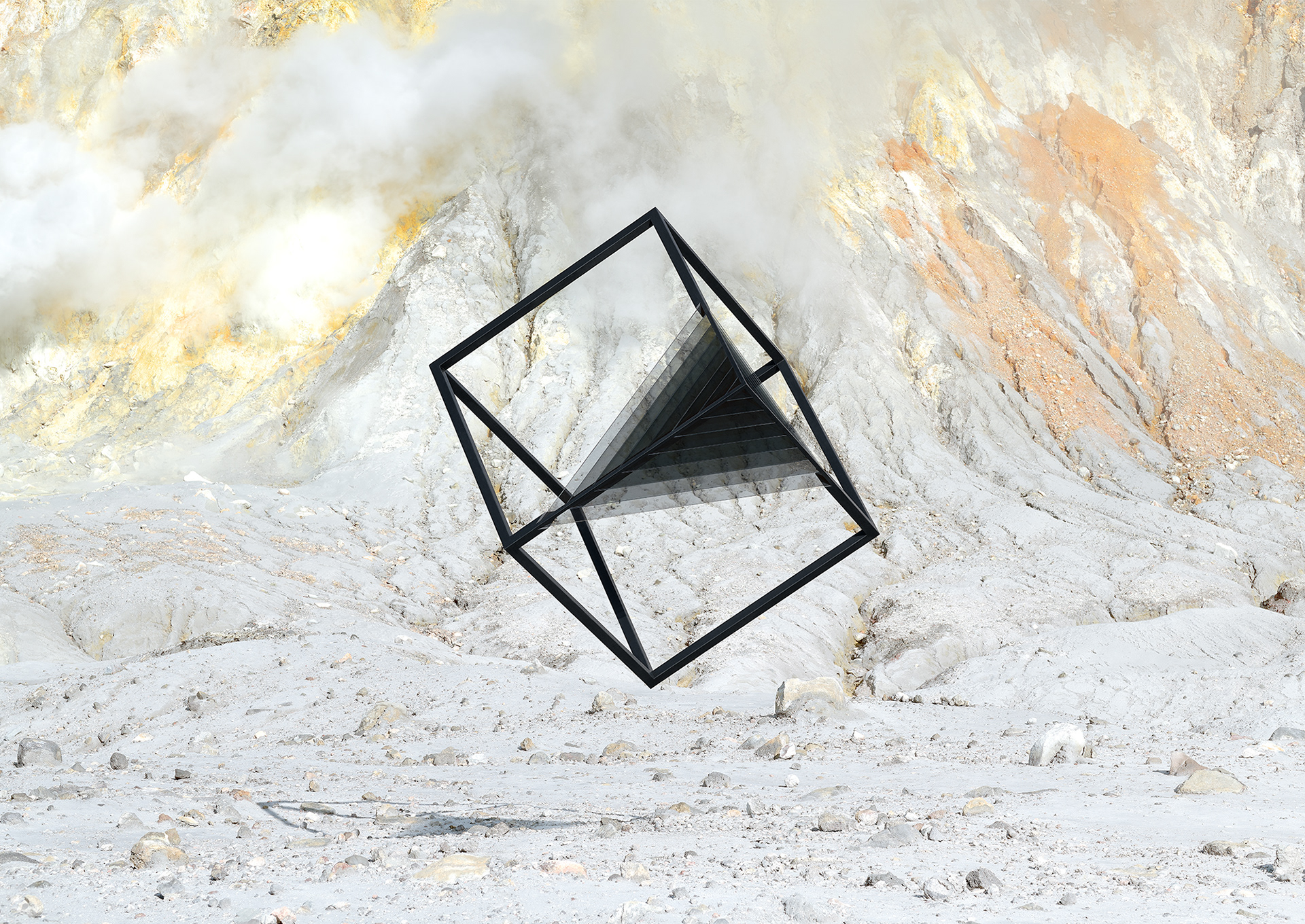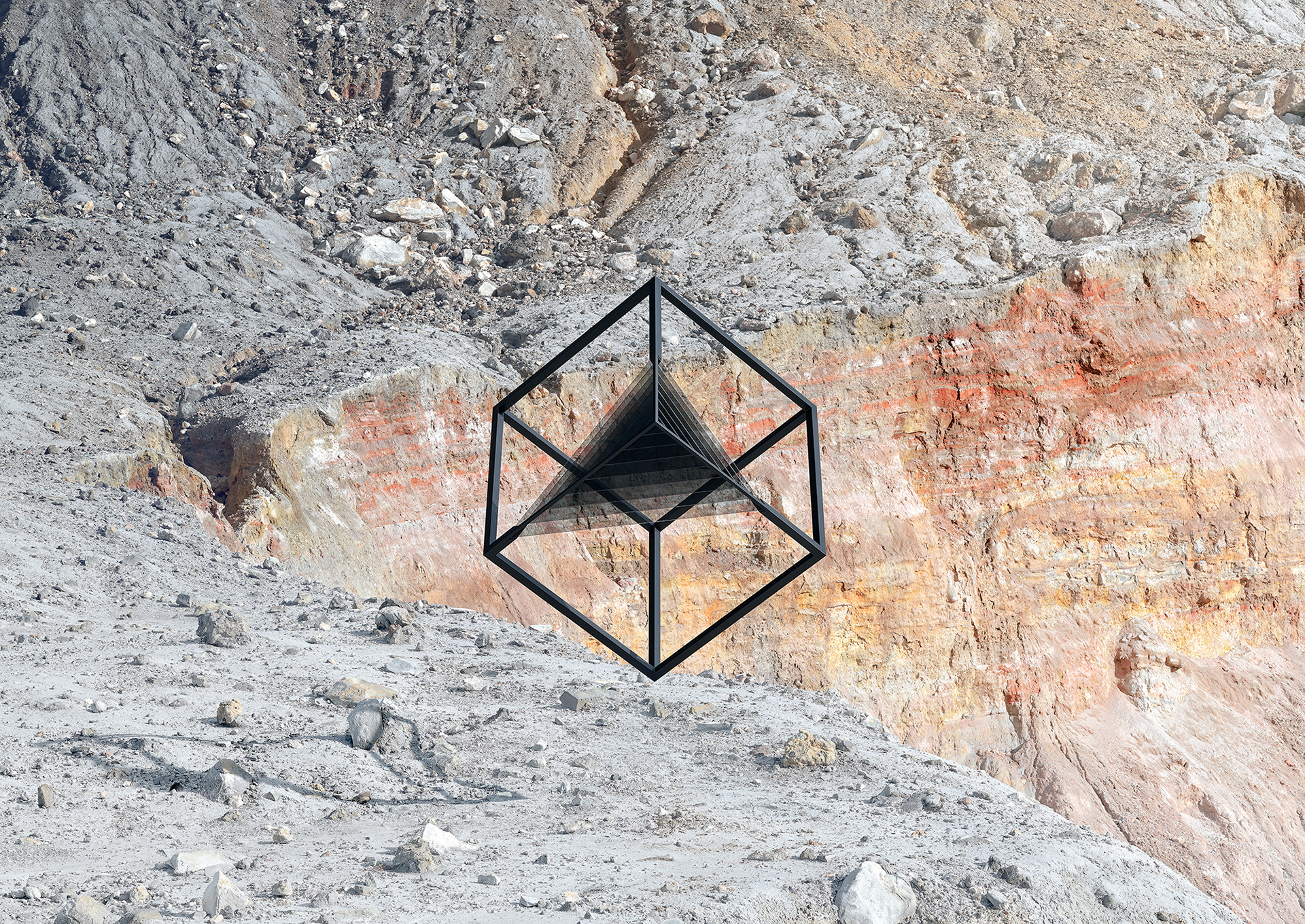 Behind the Scenes
White Island, Bay of Plenty, New Zealand's most active volcano.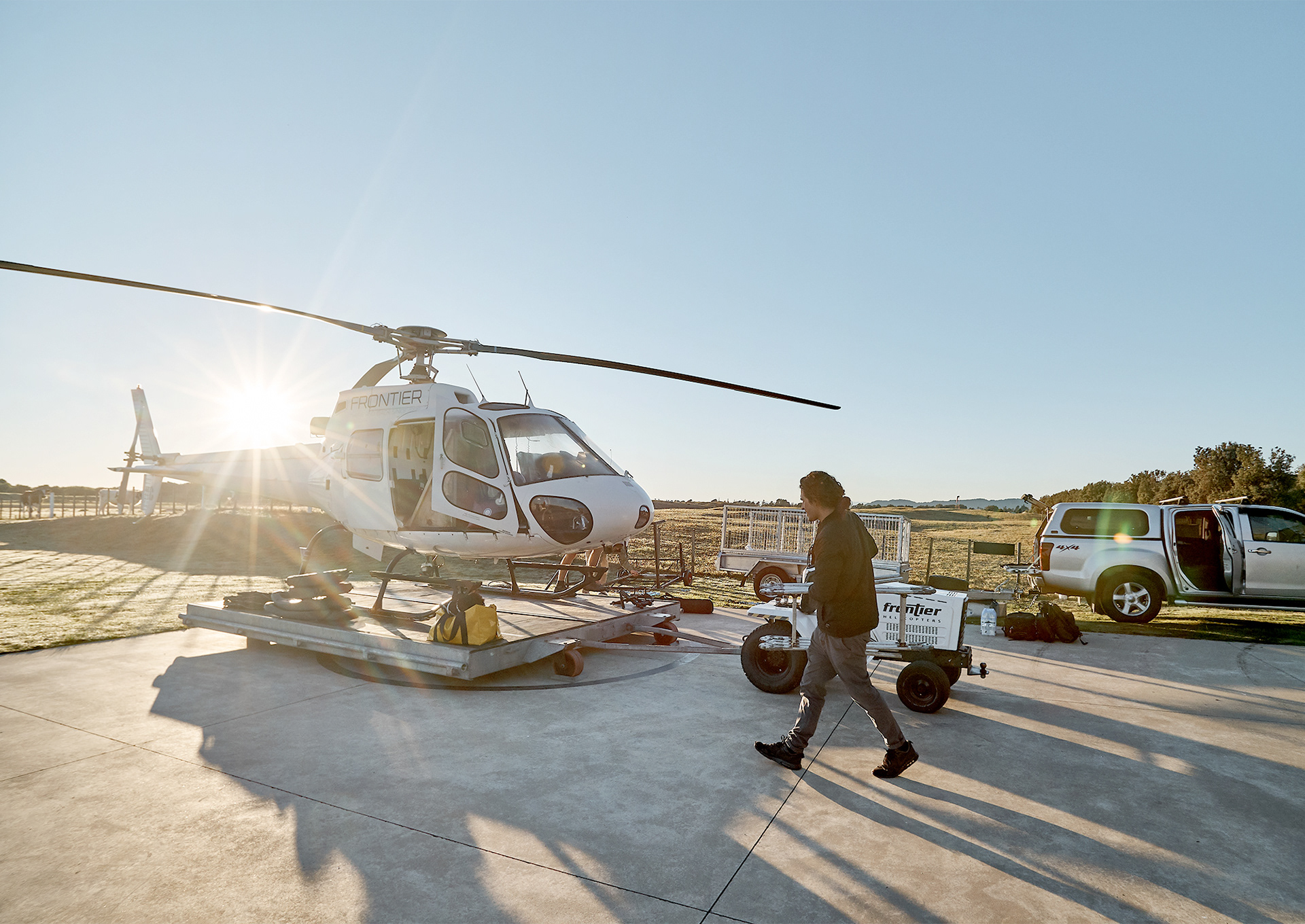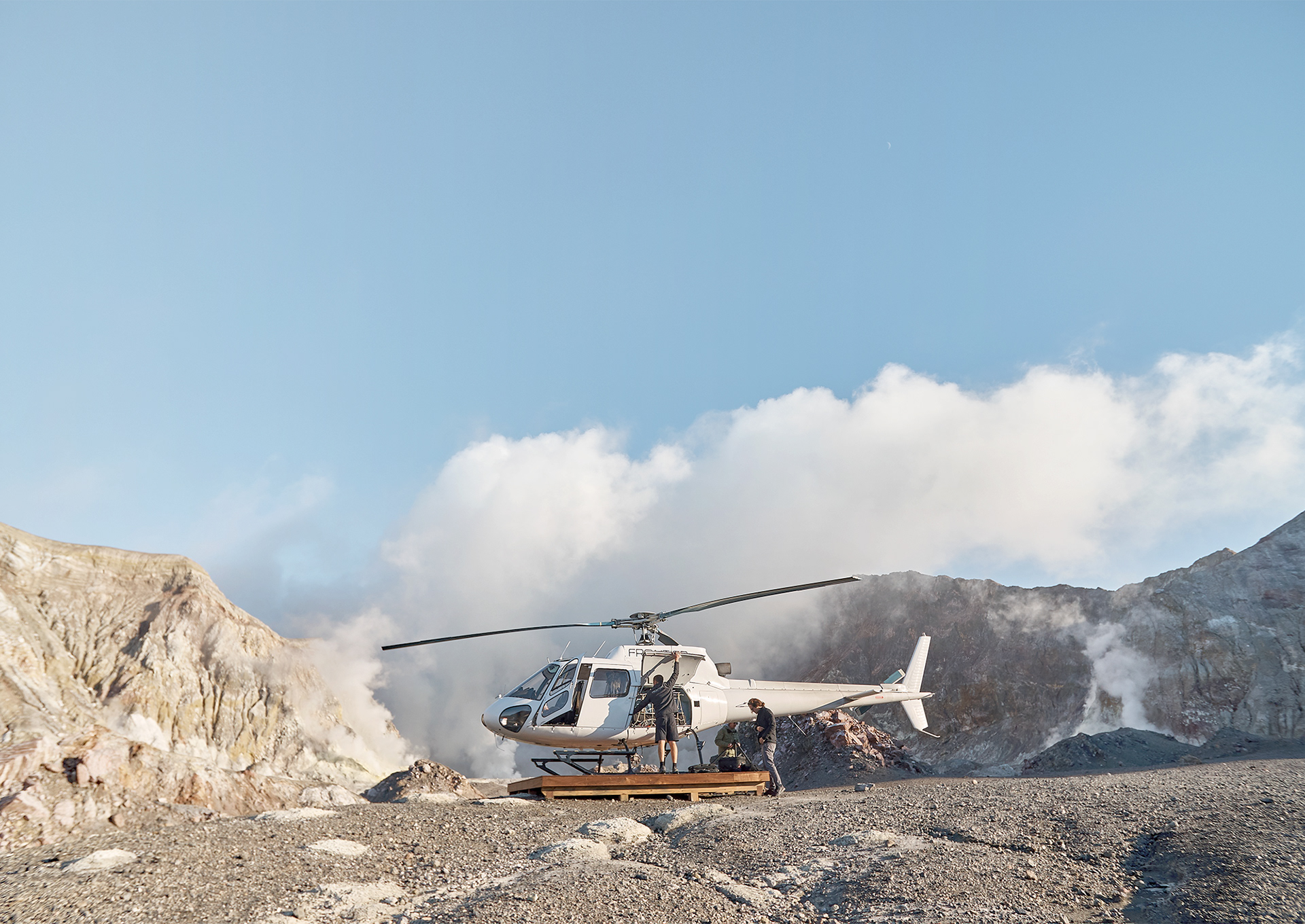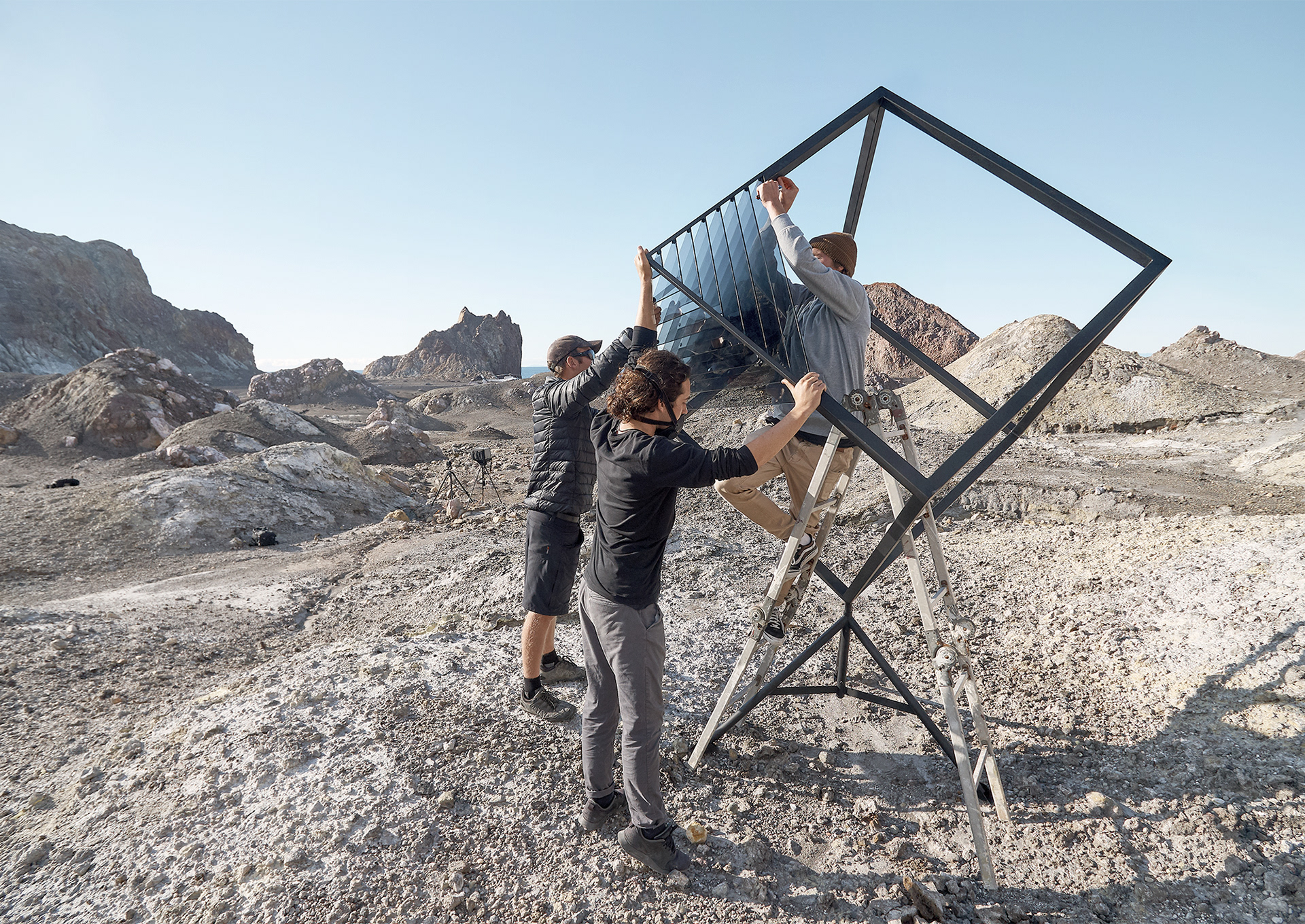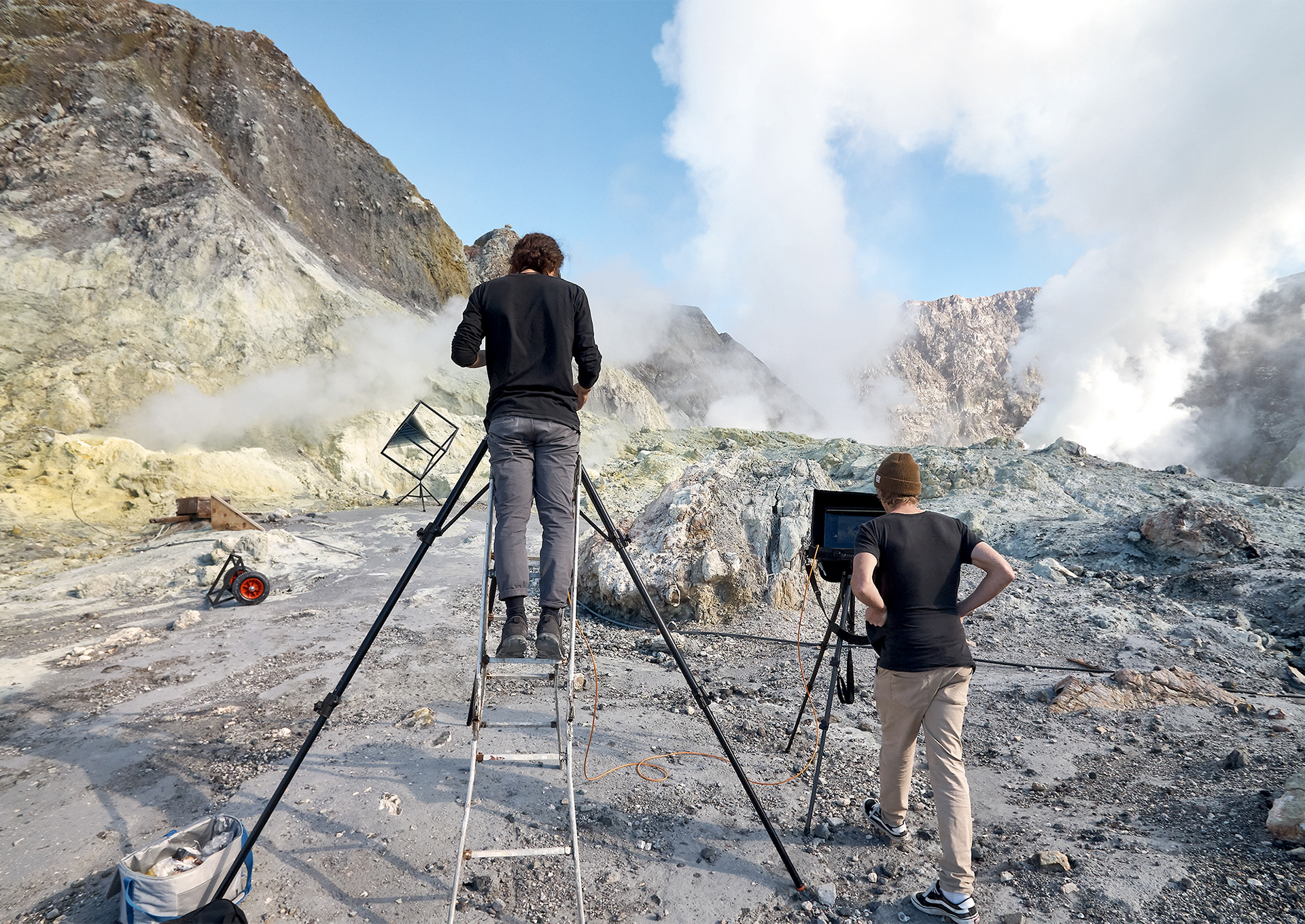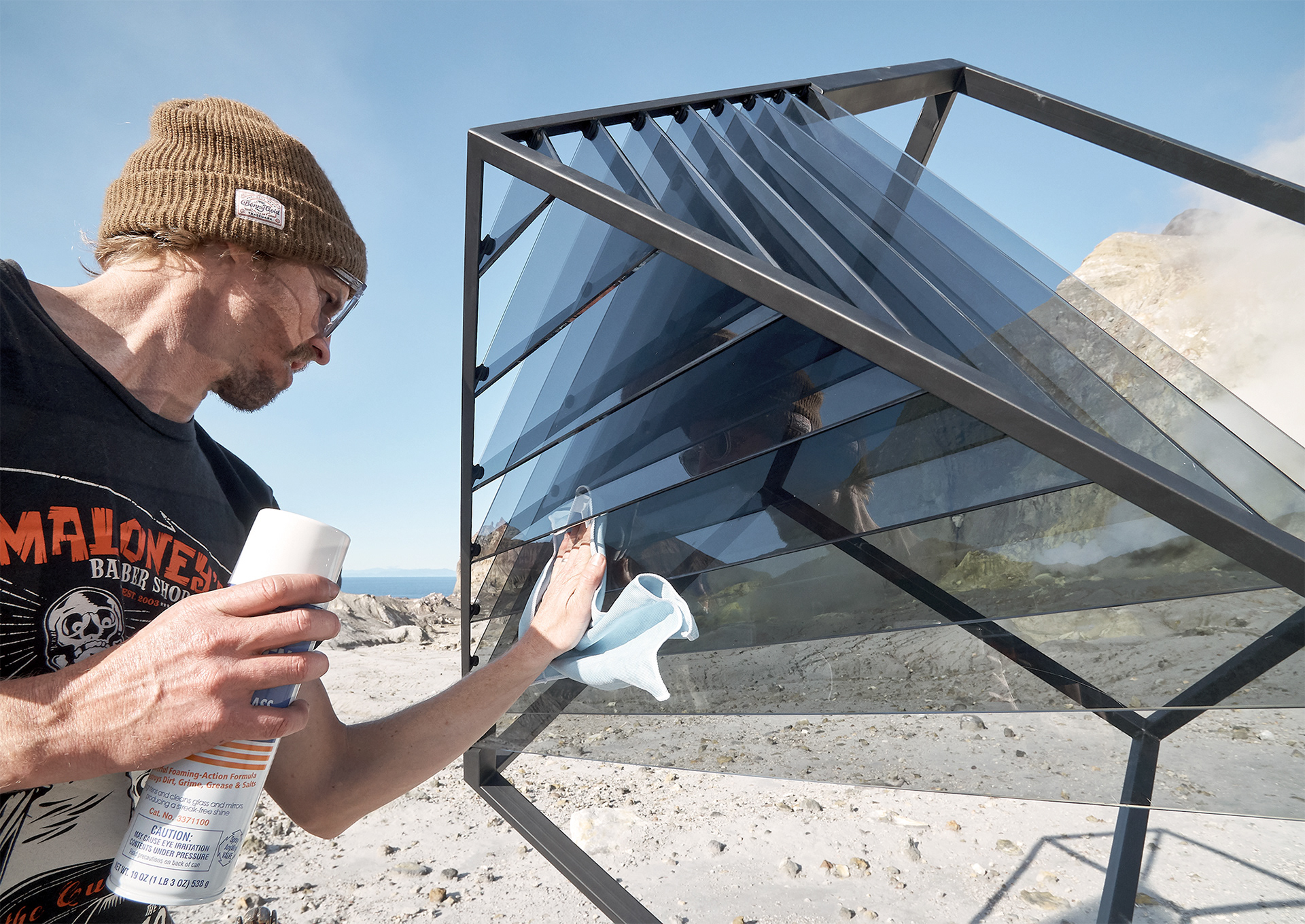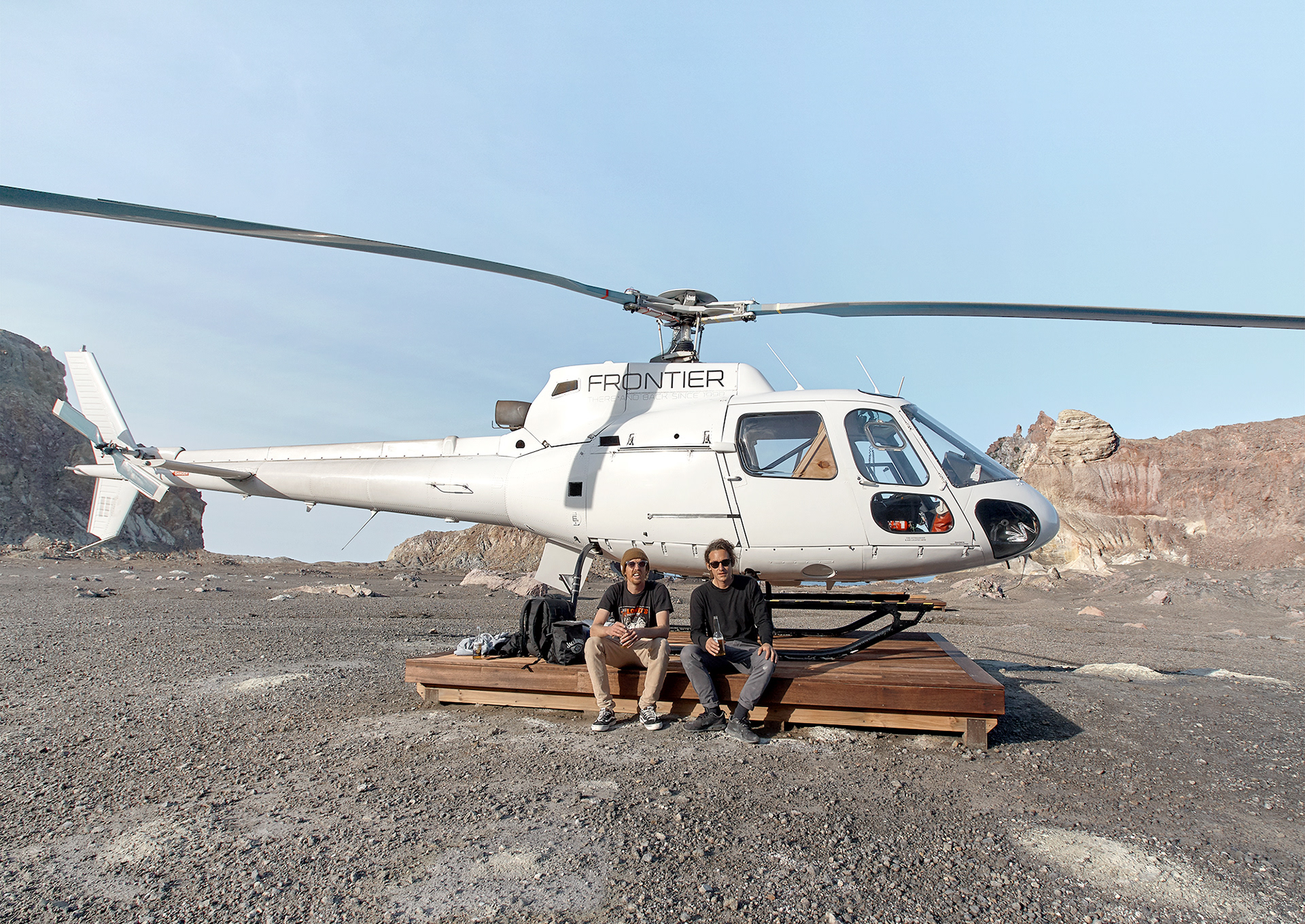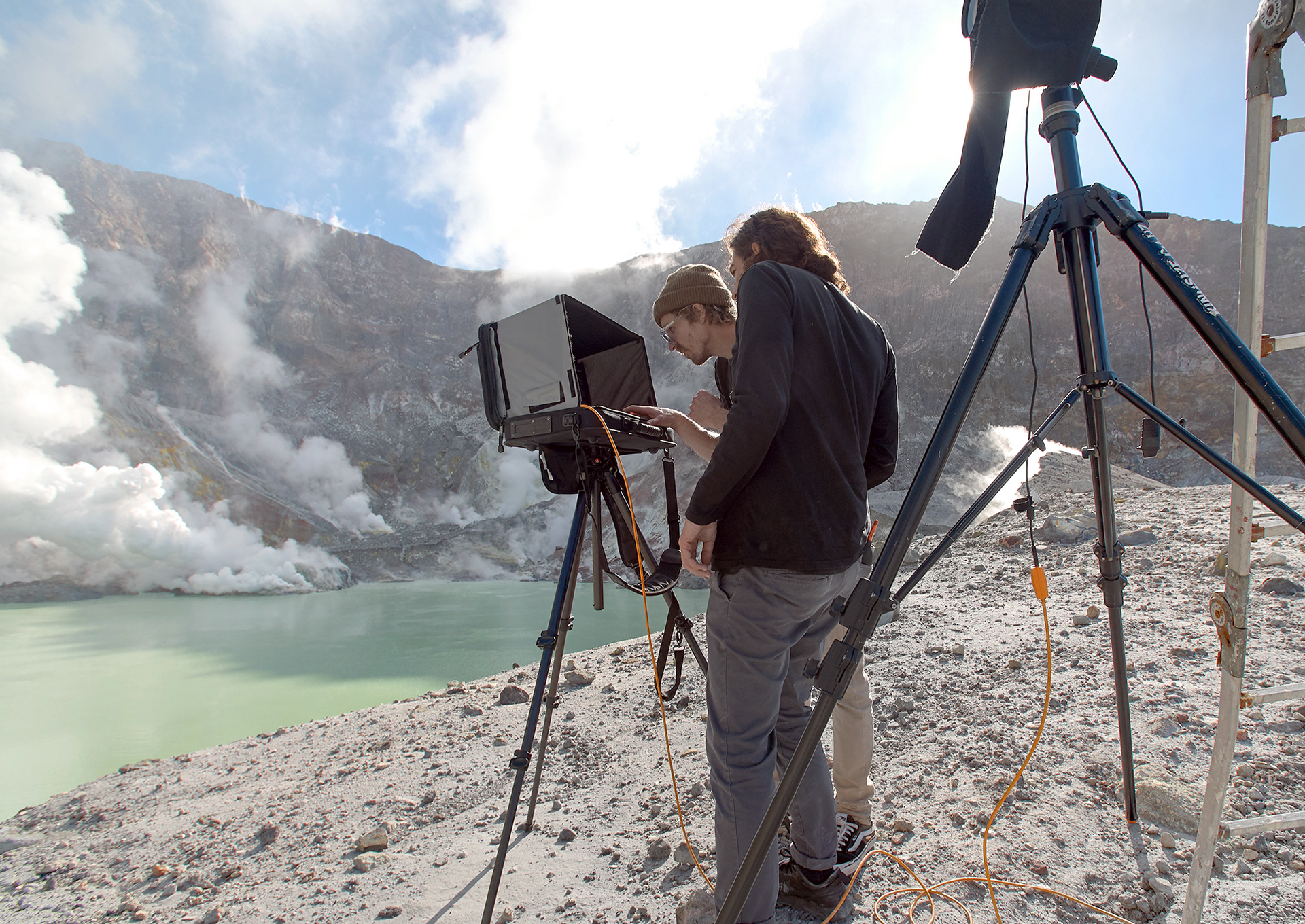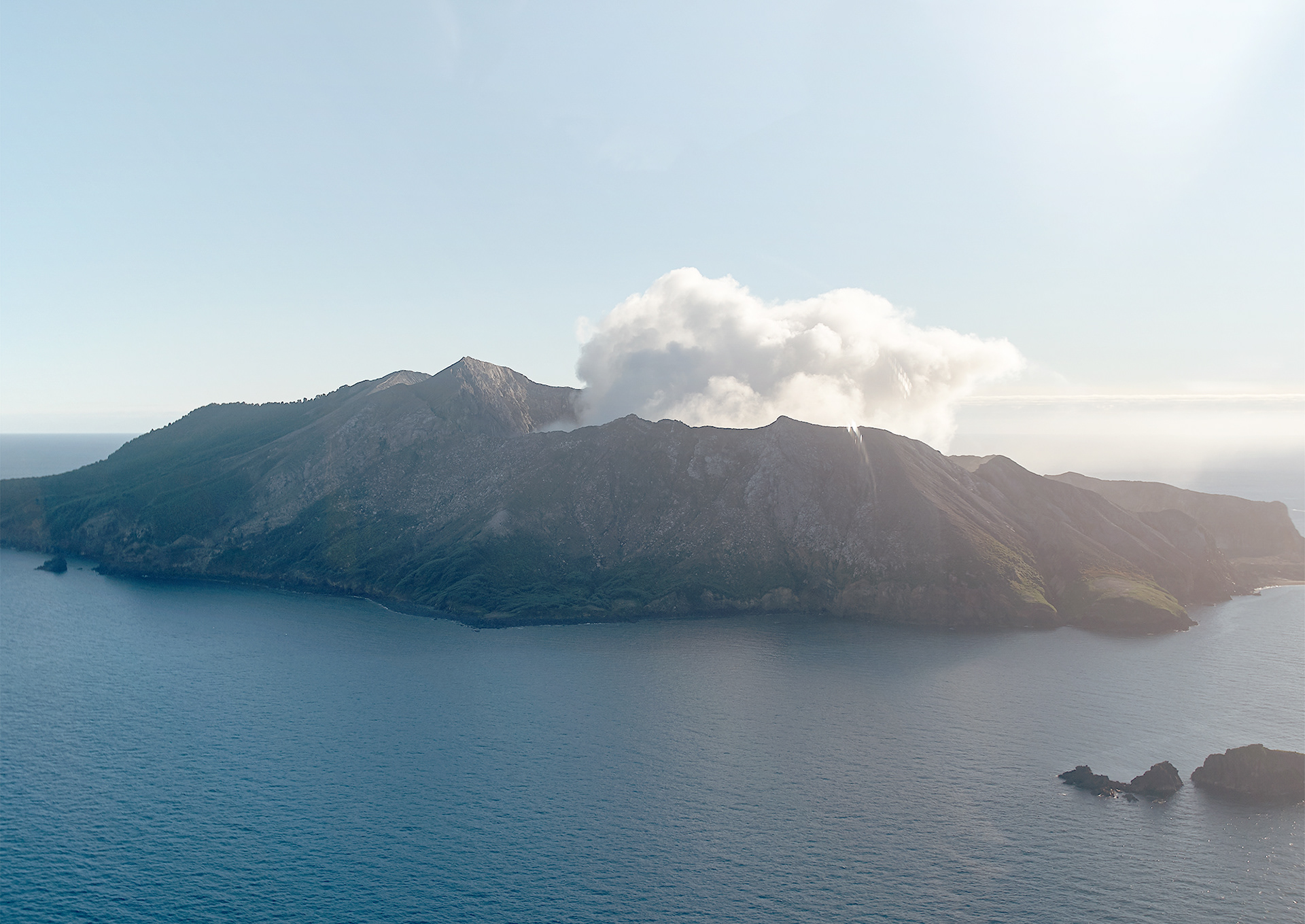 The Exhibition
Allpress Studios, Auckland, New Zealand.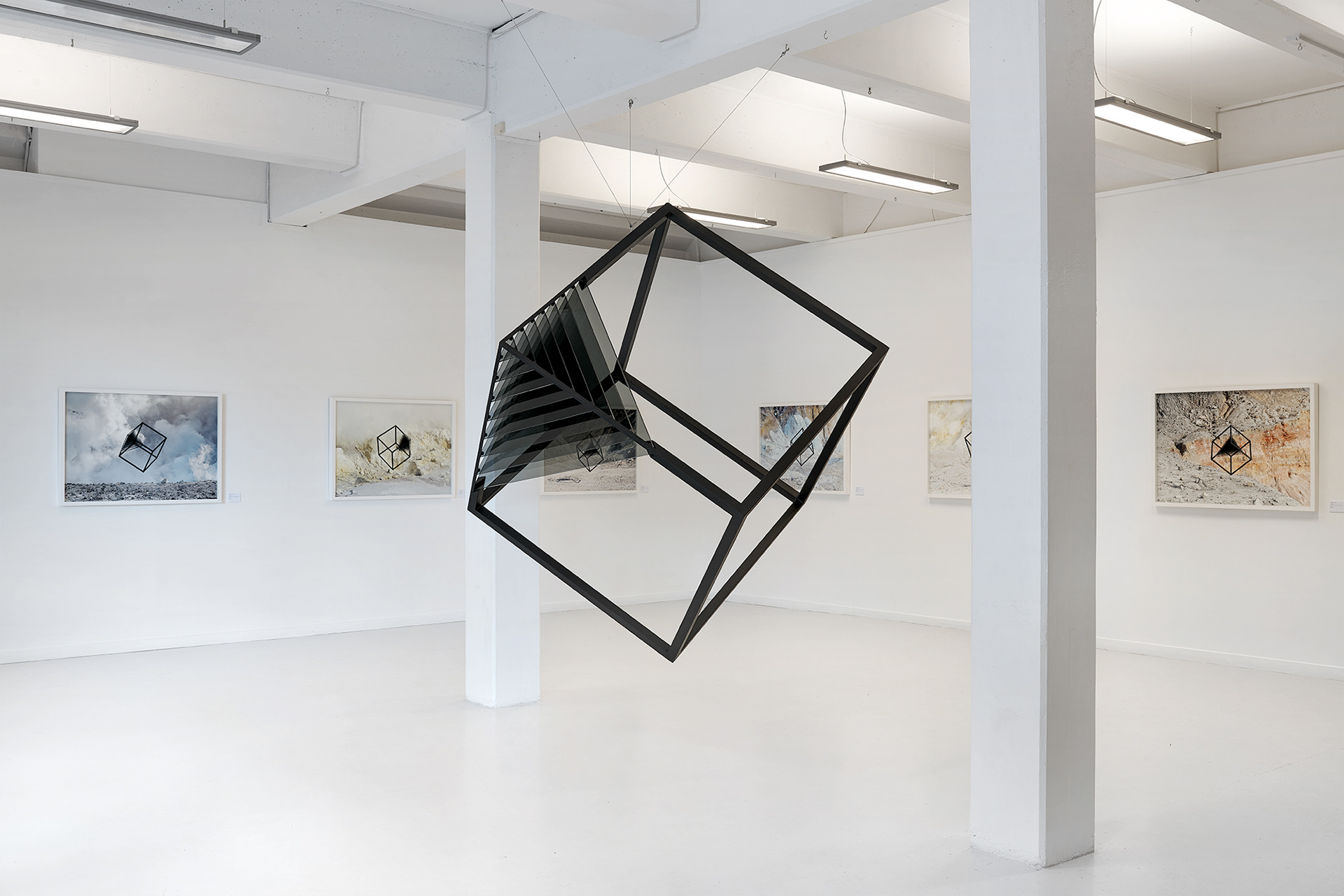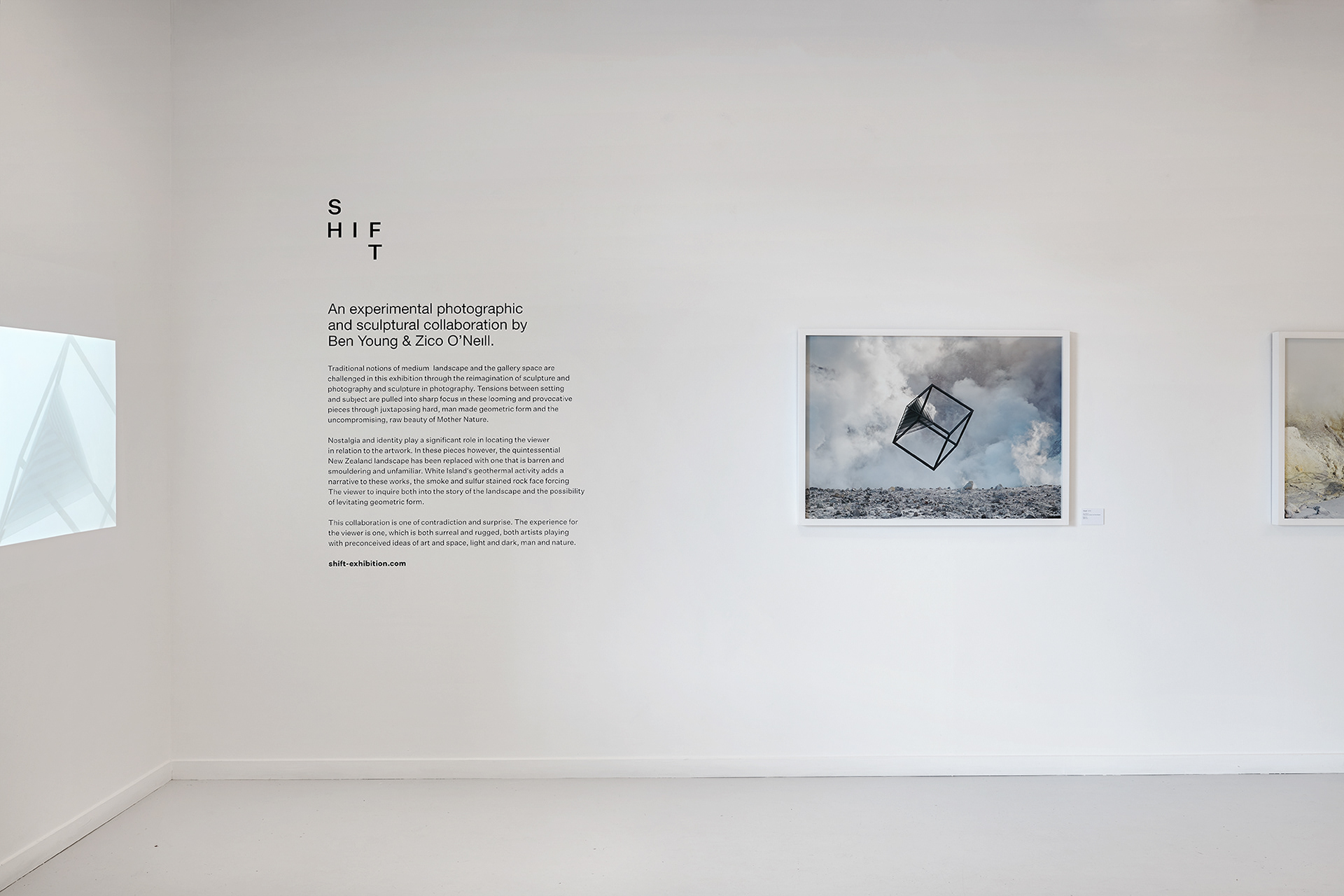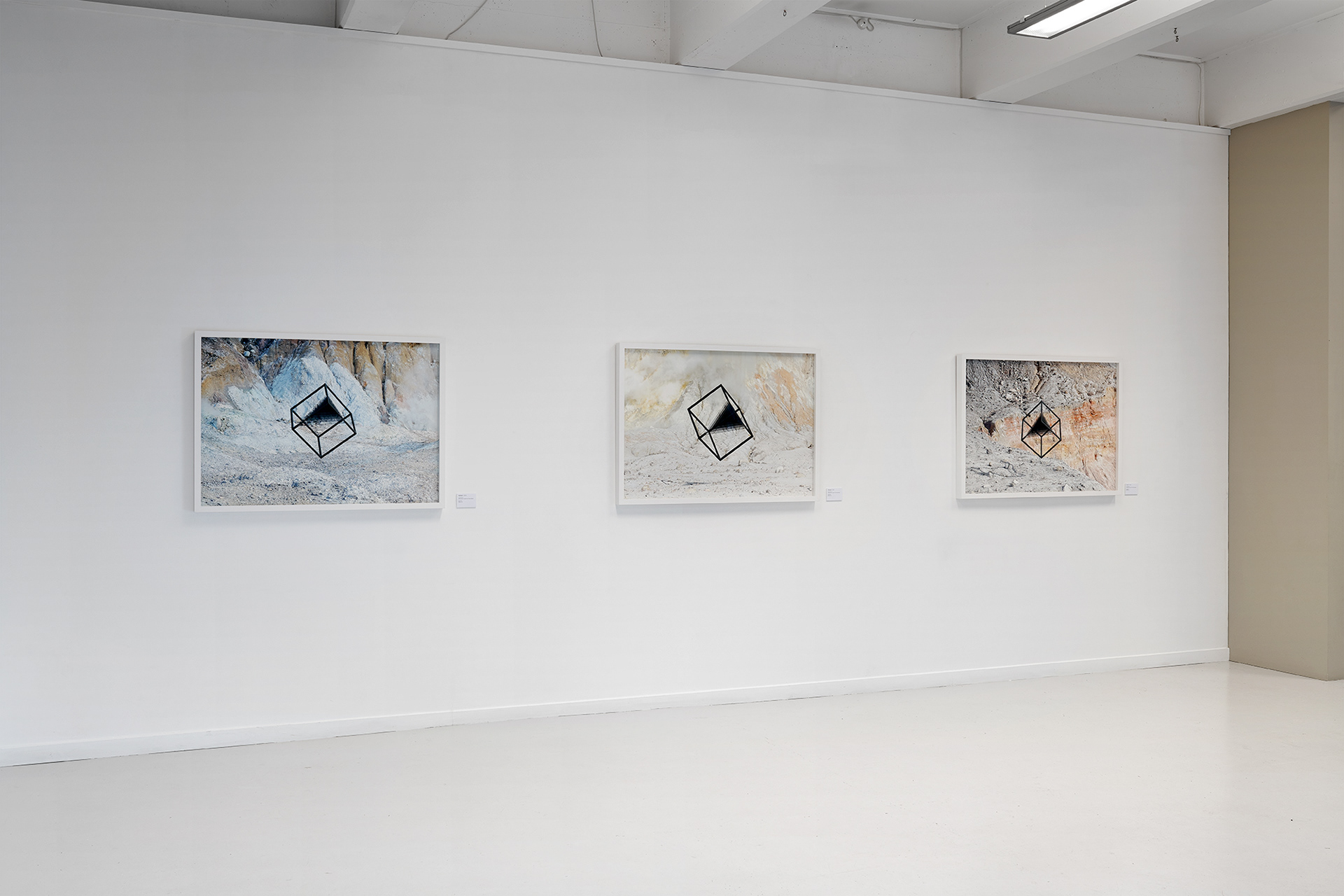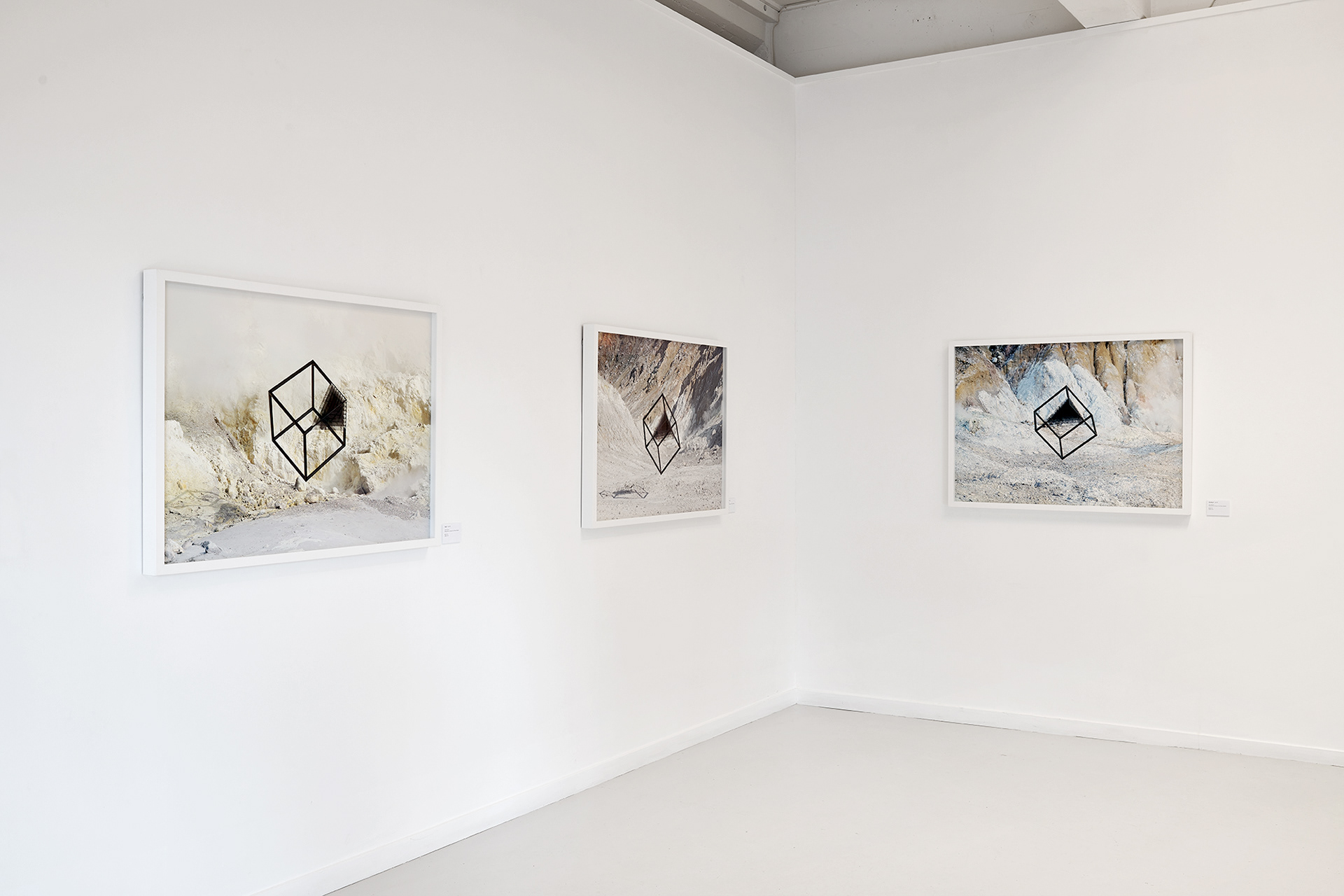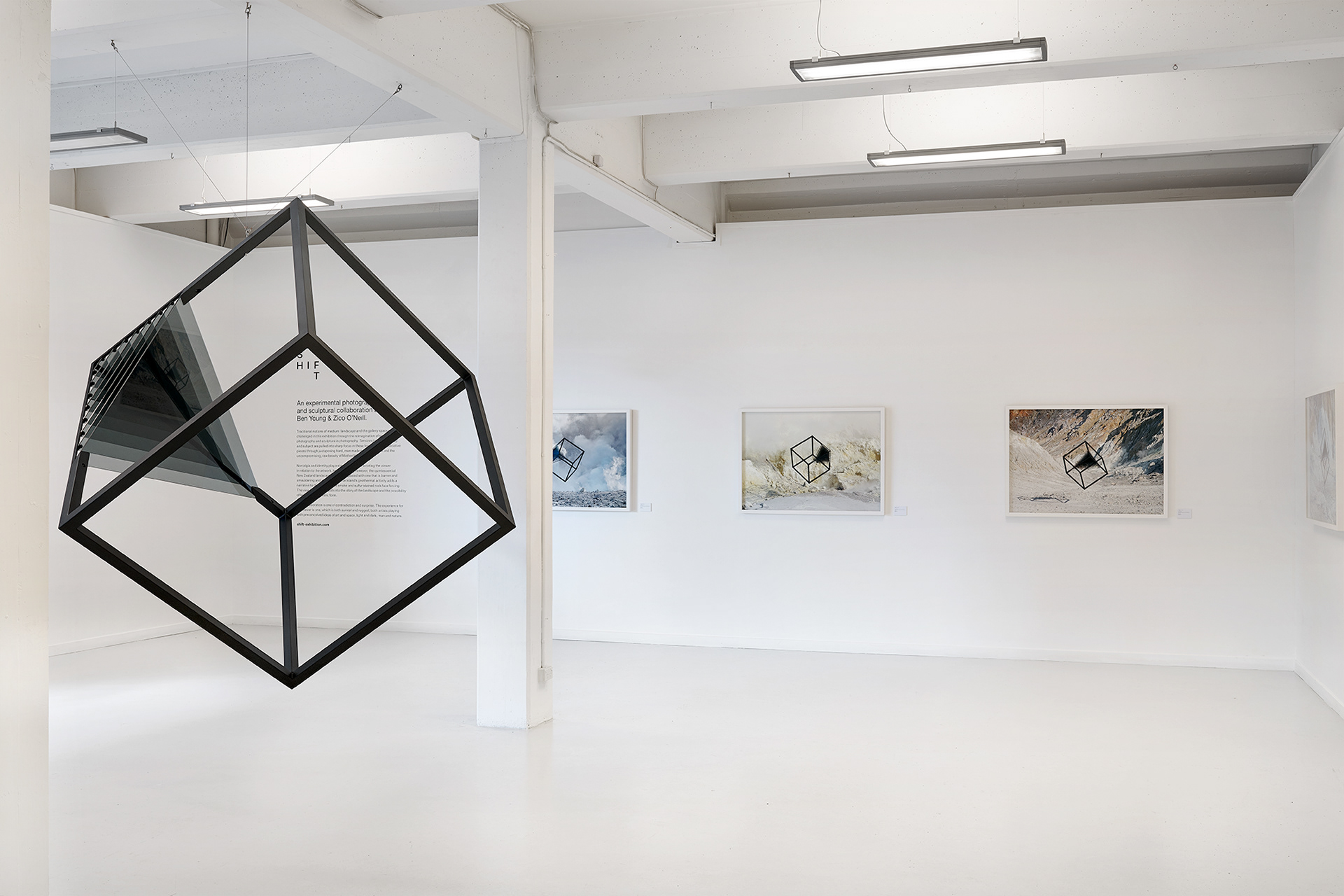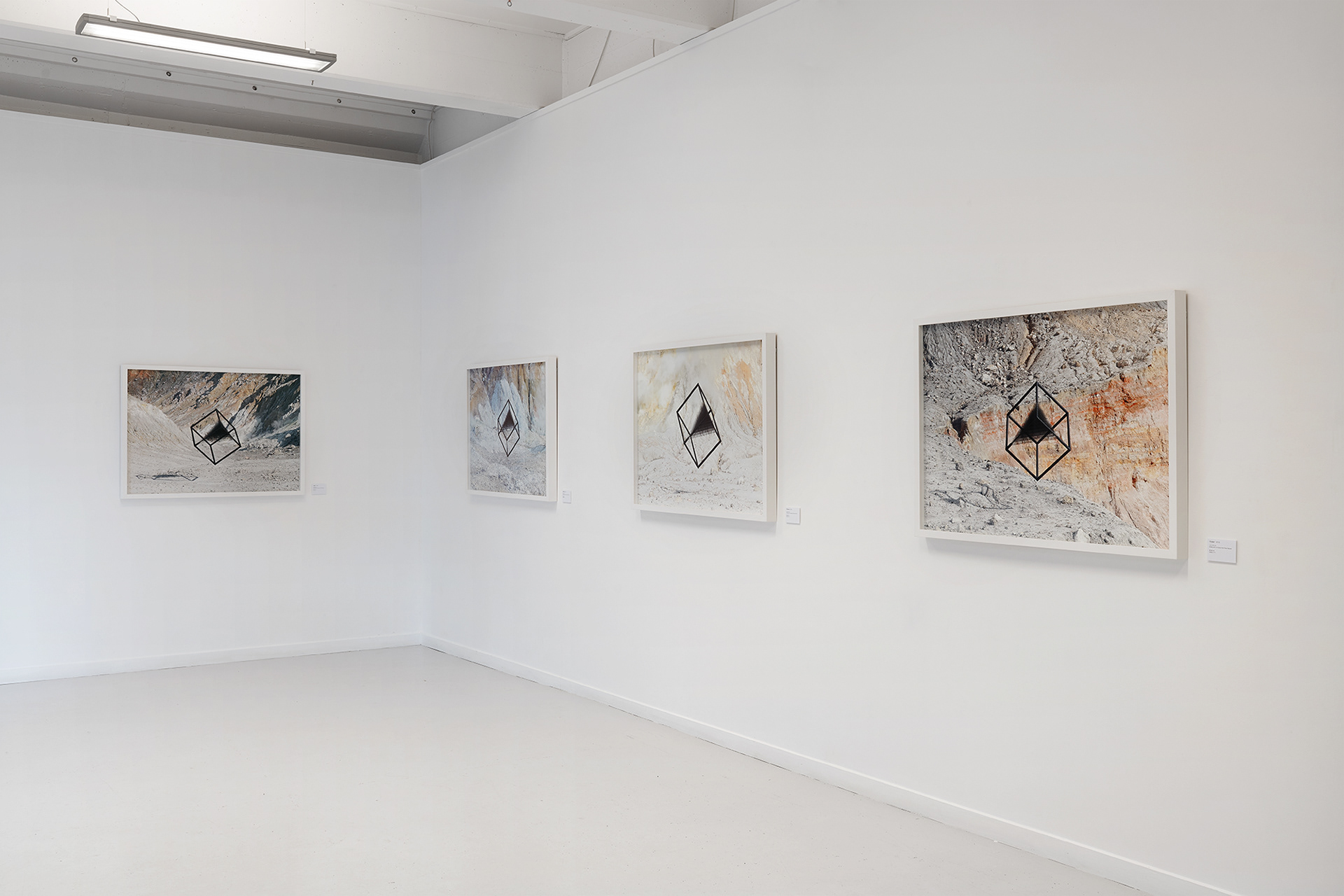 Traditional notions of medium, landscape and the gallery space are challenged in this exhibition through the re-imagination of sculpture and photography and sculpture in photography. Tensions between setting and subject are pulled into sharp focus in these looming and provocative pieces through juxtaposing hard, man made geometric form and the uncompromising, raw beauty of Mother Nature.
The sculptures themselves, although viewed in a gallery space, also feature in a natural context as a staging ground, the foreign and rocky landscape acting as a backdrop to these industrial alien forms. The New Zealand landscape, as it often appears in art, is inherently familiar to the viewer. Nostalgia and identity play a significant role in locating the viewer in relation to the artwork. In these pieces however, the quintessential New Zealand landscape has been replaced with one that is barren and smouldering and unfamiliar. White Island's geothermal activity adds a narrative to these works, the smoke and sulphur stained rock face forcing the viewer to inquire both into the story of the landscape and the possibility of levitating geometric form.
This collaboration is one of contradiction and surprise. The experience for the viewer is one, which is both surreal and rugged, both artists playing with preconceived ideas of art and space, light and dark, man and nature.